Hurricanes are major forces of nature that can be massively destructive to homes and businesses alike. This is a fact that is easy to forget when major hurricanes don't directly hit your home or place of business. However, many Americans received a harsh reminder of the damage that hurricane season can cause in 2017.
How Much Damage Can Hurricane Season Cause?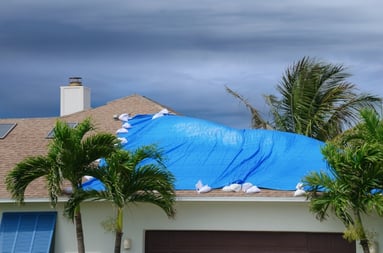 According to data cited by National Geographic, "the U.S. suffered more than $200 billion worth of damage from 17 named storms during the season… That easily eclipses the previous record of about $159 billion, set during the summer of 2005." Hurricanes like Harvey and Irma caused widespread devastation, leveling homes with winds that were clocked at speeds exceeding 130 mph.
To put that into perspective, the average cost to build a house, according to HomeAdvisor.com, is $285,150. This means that in 2017 alone, hurricanes did enough damage to account for the cost of building more than 701,385 new homes.
On an individual level, hurricane force winds can shatter glass, drive heavy objects into (and through) walls, tear down power lines, uproot trees, and clog streets with debris. The heavy rainfall that typically accompanies a hurricane can cause flash flooding of river banks or even overload local sewers to carry dirty water into streets and homes.
Even a relatively "minor" tropical depression can cause significant damage due to its heavy rainfall. The rainfall of a minor hurricane or tropical storm may cause moisture intrusion that:
Severely compromises the integrity of a structure;
Causes mold growth that contributes to respiratory health risks;
Ruins insulation so it cannot help the structure retain a moderate temperature; and
Attracts pests like rats, cockroaches, and termites.
These damages can make the hurricane season a busy one for water damage restoration companies all along the east and west coasts of the USA.
Preparing for Hurricane Season
The preparations for hurricane season are going to be different for restoration experts than those that are made by the average person. While homeowners are going to need to stock up on emergency supplies and reinforce their home's doors, windows, and other vulnerable points, restoration experts will need to stock up on the tools they need to carry out their water damage remediation work—including moisture meters and their related accessories (moisture content standards, optional electrodes/probes, etc.).
Restoration moisture meters are vital for restoration experts to ensure that their work is as thorough and complete as it can possibly be during the hurricane season. Used correctly, moisture meters can even help restoration experts speed up the water damage remediation process by helping them identify trouble spots so they can focus their efforts where they're most needed.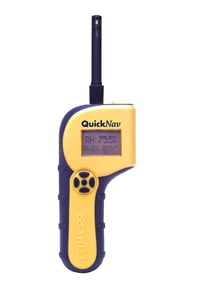 This means that there will be a higher demand for moisture meters during the hurricane season. So, moisture meter distributors will also need to prepare by ordering and stocking extra restoration moisture meters and their accessories. This will help them meet the increased demand for restoration moisture meters when the time comes.
Which moisture meters and accessories should distributors stock? The answer depends on what their customers' preferences are, but high-quality tools like the QuickNav 3-in-1 tool (which combines pin, pinless, and thermo-hygrometer operating modes) are popular choices among professionals because of their accuracy and convenience.
Multi-functional meters like the QuickNav are popular because they combine the best qualities of different moisture testing tools to enable users to get fast, accurate readings of moisture conditions at the jobsite.
Need more information about how to use moisture meters for restoration? Check out our free Restoration Guide at the link below, or contact us today to talk about your moisture meter options and which devices are the best for restoration work!