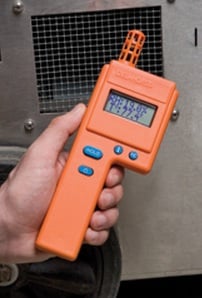 With so many moisture meter manufacturers in the market today, it is important for businesses, contractors and restoration specialists to get the most reliable and accurate meters available for their applications. Not only does instrument performance matter, outstanding technical service and support also come in to play when choosing the ideal manufacturer for your needs. Do you feel your moisture meter manufacturer does all they can to ensure the successful use of your meters?
What Matters: Product Quality
A moisture meter manufacturer's commitment to their customers can be determined not only by the quality of the meters they produce, but by their track record of reliability and unparalleled accuracy, easy operation, and clear, dependable results. With appropriate maintenance, the meters your manufacturer provides should last for years to come.
When choosing a moisture meter manufacturer, it is important that you consider the performance quality of their products as well as the many technical features their models may have. Today's most effective moisture meters include a number of the following:
Rugged construction for years of use.
Wide temperature reading ranges.
Multiple scales for different building materials.
Built-in calibration checks.
Clear, easy-to-read displays.
Pin and pin-less modes.
Fast response times.
Data collection and PC integration, utilizing spreadsheets.
Adjustable alarm alerts for designated moisture levels.
Alternate pins and electrodes for specific applications.
In addition to these specialized technical features, many of today's industry-leading moisture meter manufacturers offer meter packages fitting to specific applications, such as wood flooring or concrete use. If your current meter doesn't include these specific material functions, you may want to seek an alternative meter to more accurately assess your moisture detection results.
What Matters: Support Services
A high quality moisture meter is nothing without reputable and readily available customer service and technical support to back it up. An ideal moisture meter manufacturer provides dependable service and support. Responding to any and all troubleshooting issues, technical training requests and component replacements are the hallmarks of a reliable, reputable customer service support program. A comprehensive, high-quality support system is often what makes one moisture meter manufacturer stand out above the rest of their competition. Look for the following support services:
Instantly available owner's manuals and parts diagrams.
Wood species and temperature correction tables.
Online reference resources and instructional videos.
Technical information and servicing.
Online warranties.
Training courses.
Some moisture meter manufacturers, such as Delmhorst Instrument Co., have made overwhelmingly positive industry reputations for themselves by providing an extensive catalogue of substantial support services.
The experts at Delmhorst Instrument Co. train global distributors in meter operation; this quality training is then passed on to customers, so they can get the most benefits from their use of their Delmhorst moisture meters.
What Matters: Range of Models and Applications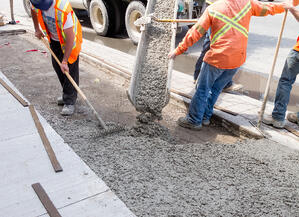 Any high quality moisture meter manufacturer should also provide meters and support systems for a wide range of specialized applications, varying between pin-less meters, pin-type meters and powerful thermo-hygrometers. The scope of applications for moisture meters includes:
Agricultural applications, with products such as hay, grain, cotton, soil, hops and tobacco.
Building inspection.
Restoration.
Paper and leather markets.
Wood and flooring applications, including woodworking, mill, industrial and in-kiln monitoring.
Delmhorst Instruments Co. is an industry-leading moisture meter manufacturer that offers many different moisture meter models to meet the needs of all kinds of jobs. This comprehensive catalogue of moisture meter models, along with the excellent customer support they provide, have made Delmhorst today's preferred meter manufacturer.
To learn more about what Delmhorst Instrument Co. can do for your moisture detection needs, or what powerful moisture meters can do for your contractor business, contact us today. Our moisture meter professionals will be glad to assist you.