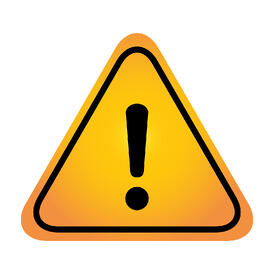 It happens to the best of us: one day, you're working on a job, and a tool gets fumbled and hits the concrete, hard. Or, a sensitive tool gets left in the kiln by accident. Maybe a faulty battery just explodes, leaking acid all over the place or even catching fire.
Mishaps can strike any time, any place. What's important is what comes next.
With moisture meters (and many other high-precision instruments), you'll have two major options to choose from:
Replacing the Meter
or:
Repairing the Meter
Which option is the best for you? Well, the answer depends on a few things, such as:
How Quickly You Need Your Moisture Meter
Busy professionals who have a long laundry list of jobs that demand accurate moisture content readings will probably need their moisture meter back ASAP. Do it yourself enthusiasts might not need a moisture meter as quickly.
It's hard to generalize about the turnaround time for meter repairs, since manufacturers do vary. Some manufacturers, like Delmhorst, can turn a repair job around within a day or two of receiving the meter. Other manufactures might take weeks just to take a look at the meter.
If you absolutely MUST have a moisture meter within the next 24 hours, you may need to purchase a new replacement from your local distributor. If you can afford a short wait of a few days, then repairing the meter may be the better option.
Is Your Meter Under Warranty?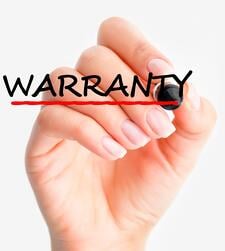 If your moisture meter is still under warranty, you can send it in to the manufacturer for repairs or replacement—whichever is the best solution based on cost and turnaround time. Not all programs and warranties are the same, so be sure to check the average turnaround time for repair/replacement.
If the meter is not under warranty, you may still be able to send it to the manufacturer. Manufacturers who offer non-warranty repairs should be able to assess the extent of the damage and provide a cost estimate to fix the meter on request.
Some manufacturers will automatically notify you if the cost of repair would exceed the cost of replacement.
Does Your Current Moisture Meter Meet All of Your Needs?
Things change. Sometimes, you might find that the old tools you're used to using don't have all of the functions needed to meet the demands of your work.
For example, a meter might not be able to store enough readings for your reporting needs, or might lack the ability to correct reading results for different wood species. When an obsolete meter breaks, it might be a good opportunity to replace it with a newer one that has better functionality.
Of course, if this is not the case, and your old meter fulfills your needs just fine, then you may want to repair the old meter rather than replacing it.
The Extent of the Damage
Some forms of damage are more extensive than others. If the damage is too severe, a moisture meter may be rendered irreparable. Or, the cost of restoring the meter to like-new condition could actually be more than buying a new meter.
If you think the meter could be saved and send it in for repair, consider asking the manufacturer for a cost estimate first. This way, you'll have a good idea if it's more cost-effective to repair or replace.
Ultimately, the decision to repair or replace a damaged moisture meter is yours to make. However, by assessing the need for timely replacement, potential for upgrading, and the cost of repair vs. replacement, you can make a more informed decision that better serves your needs.