Learn How to Save Time, Stay on Budget and Avoid Call Backs with Moisture Meters at Delmhorst Booth #525.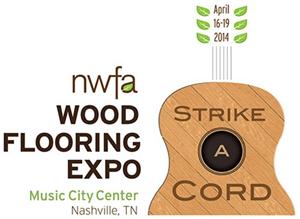 The Delmhorst team is gearing up for the 2014 National Wood Flooring Association (NWFA) Wood Flooring Expo, #NWFAExpo, at the Music City Center in downtown Nashville, TN April 16th – 19th.
We're excited to be part of one of the fastest-growing trade shows and the largest national event dedicated solely to the wood flooring industry.
With manufacturers, distributors, retailers, installers, inspectors, consultants under one roof, this can't miss expo is the perfect opportunity for guests to network, learn, check out products and get ideas to take back to the job!
What's Happening at Delmhorst's Moisture Meter Booth #525
Discover the latest information about moisture meters and their applications for different types of wood flooring installations and inspections at Delmhorst's booth #525. You'll learn when to use pin-less vs. pin-type moisture meters to prevent, detect and remedy moisture saturation in wood flooring, concrete sub-floors, and more.
Free Seminar
Join Tom Laurenzi, Delmhorst's president, when he presents "Using Moisture Meters for Flooring" as part of the NWFA Expo educational seminars series on Friday, April 18th at 8 a.m. in Room 205.
Some topics that Tom will cover include:

Detecting and diagnosing moisture saturation levels

Testing moisture in flooring

Ideal conditions for wood flooring installation

Preventing wood and concrete flooring job failures

Why moisture meters are essential for flooring installers

Identifying different meter types and their applications
Win a Delmhorst Moisture Meter
Visit us at Booth #525 to enter to win one of three Delmhorst moisture meters perfect for professionals who want to easily and accurately detect moisture in wood and concrete. Tom will be hosting the giveaway at our booth to help you enter for a chance to win either the ProScan Pinless Moisture Meter ($425 value), J-2000 Digital Pin-type Wood Moisture Meter with case ($320 value), or the HT-4000F/Package Stand-alone Thermo-Hygrometer ($635 value).
Product Display
Flooring installers and inspectors are encouraged to check out and compare our NEW pinless TechScan and ProScan moisture meters. We'll also have our full array of products, including the ASTMF-2170-11 complaint meters TotalCheck and HT-4000F.
Tell Us Your Story
We want to hear about your experiences in the field with our moisture meters, what you see on the horizon in the flooring industry and what else we can do for you. The Delmhorst Booth #525 is close to the Exhibitor Demo Theater and the Concession Area.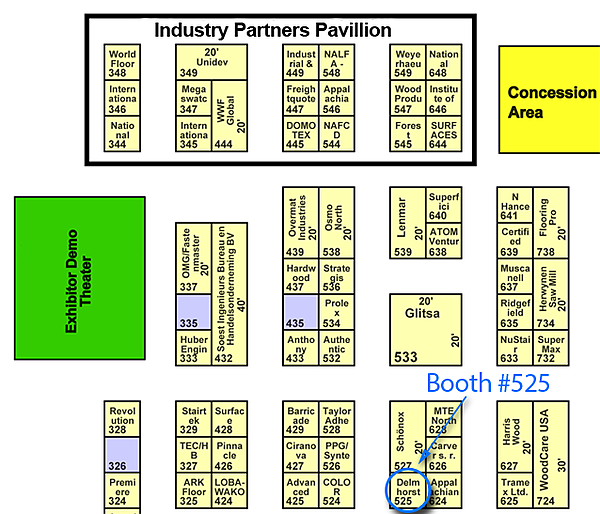 Stay Connected with Us Throughout the Expo
Connect with us before, during, and after the Expo on Facebook, Twitter, LinkedIn and Google+. Follow #NWFA Expo on twitter to be a part of the conversation and look out for additional Delmhorst contests/giveaways.
Forward this to colleagues attending the #NWFAExpo. We look forward to seeing you in Nashville!