Colorado State University's Tropical Meteorology Project is warning that 2013 is going to be an active year for tropical storms and hurricanes. In fact, scientists indicated that there's a 72% chance that a major hurricane will make a U.S. landfall this year. Add in tropical storms and that likelihood climbs even higher. Though the total number of storms predicted was slightly higher than the Weather Channel projected a few days earlier, both forecasts included nine hurricanes.

A heavy storm season means high demand for flood damage restoration work and other water damage restoration—and the demand won't be limited to the coastlines. Storm systems can stretch across vast distances, and 2012's Hurricane Sandy impacted residents of at least 15 states and parts of Canada. Of course, water damage isn't limited to tropical storms and hurricanes: in other areas tornadoes, simple heavy rains flooding rivers and other disasters of varying magnitude can cause similar problems.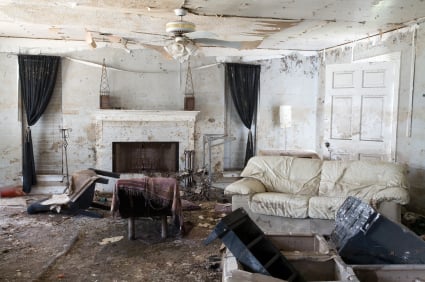 Before You Begin Flood Damage Restoration
After the storm, the need for water damage restoration is urgent. Homeowners and business owners alike are in a hurry to get restoration work underway so that they can resume life as they know it. Alternate lodgings and interrupted business can be expensive, in addition to the inconvenience and emotional impact of being displaced by flood damage. Customers will likely be pushing to get work started and finished as quickly as possible so that they can reclaim their lives.
However, as you undoubtedly know, jumping the gun on restoration work can be catastrophic. Thorough drying is critical to effective restoration work. Measuring moisture before and during the drying process allows you to determine when you can begin repairs and reconstruction with confidence.
Measuring Moisture in Water-Damaged Buildings
When you're repairing storm damage or other water damage, your work is only as good as your materials and the foundation you're building on. Lay new flooring on top of moisture pockets and you'll see cupping, cracking and warping long before long.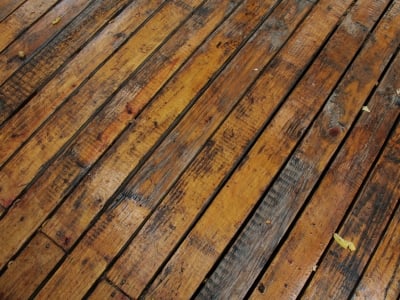 Moisture trapped behind walls may be invisible, but mold will continue to grow behind the scenes. That kind of oversight means angry customers and additional repair work.
Taking thorough moisture measurements protects you and your customer and allows you to do your best work and avoid unpleasant surprises. That means employing state of the art moisture monitoring tools or undertaking massive demolition to discover the extent of the water damage and remaining moisture. Naturally, it's easier and less expensive for you and your client to take those measures with as little additional destruction as possible.
Daily checks will also help you determine whether your drying process is working or more significant repair work might be required. Here are a few tips for accurately measuring moisture before and during water damage restoration:
Pinless moisture meters are an excellent tool for quick and easy initial detection;
Probe, or pin-type moisture detectors will help identify the exact location and depth of the moisture, particularly when using insulated contact pins where only the uncoated tips of the probe will register moisture
Check for moisture as soon as you arrive on a job site; and
Check moisture levels in areas that appear to be unaffected as well as those with known water damage.
Thorough, accurate information about moisture levels is essential to effective flood restoration work. Fortunately, monitoring moisture levels is simple with the right tools.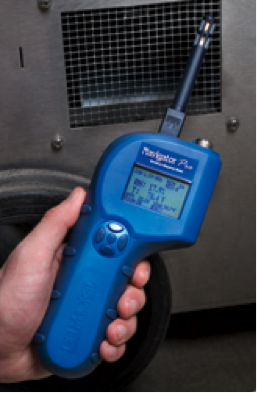 Navigator Pro can be used to check moisture in drywall, insulation, wood, concrete, and plaster. It traces leaks to find exterior moisture and dry rot.
For more information on how to choose the right moisture meter for your restoration work, contact our customer sales and service representatives at 1.877.DELMHORST.