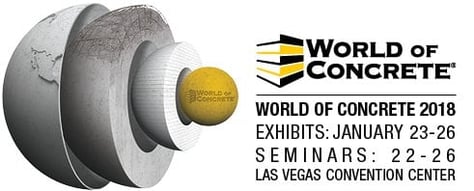 Delmhorst Instrument Co. will be hosting a booth at the World of Concrete (WOC) 2018 event in Las Vegas, Nevada. Look for us at Booth #S13050.
Delmhorst will be showcasing top-of-the-line tools for monitoring RH in concrete slabs.
The World of Concrete show is a massive event tailored to the commercial concrete and masonry industries that provides over 1,500 exhibiting companies space to present their top innovations and products.
This year, the WOC show is on pace to be the largest in 9 years!
When is the Show?
The World of Concrete trade show begins exhibitions on January 23 and continues until the final day of January 26. Seminars begin on January 22 and continue through January 26.
Where is the Show Located?
This year's WOC show is being held at the Las Vegas Convention Center, 3150 Paradise Road, Las Vegas, Nevada 89109. The convention center is adjacent to the famous Las Vegas Strip, making it easy to find.

Why Should You Attend?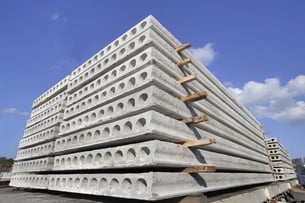 Commercial contractors, concrete contractors, architects, engineers, or anyone else involved in the concrete or construction industries should consider attending the WOC show at Las Vegas this year.
Not only will you get the chance to interact with roughly 1,500 different specialty companies in the industry, there are over 100 skill-building seminars at the event. You can build your concrete-related skills with training from industry-leading experts, as well as earn certifications, safety, and construction fundamentals needed in the construction and masonry industries.
Look for Delmhorst's exhibition at Booth #S13050. We look forward to seeing you there!