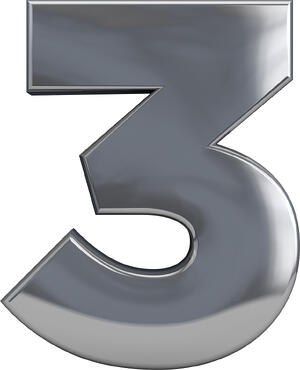 In a recent post, we talked about some of the best flooring moisture meters for DIY enthusiasts. But, what about those who need to use moisture meters for professional work?
When you're handling moisture issues in flooring wood professionally, you need to a tool that maximizes accuracy, reliability, and ruggedness for varied work conditions. With the right tools, it's easy to accurately assess moisture distribution throughout wooden materials such as flooring wood, structural lumber, and wooden furniture.
So, what are some of the best professional-grade wood moisture meters on the market?
Here's a short list of moisture testing tools for professionals who need precise, portable, and powerful tools.
1: The J-2000
The J-2000 is one of Delmhorst's most popular pin meters for applications involving wooden flooring materials. This meter is a staple of flooring contractors who need a rugged, reliable device without too many complicated functions.
Delmhorst's J-2000 can accurately measure moisture in wood over a range of 6-40%, and has automatic correction settings for checking moisture in 48 different species of wood.
With a simple interface, built-in calibration checks, and the ability to average up to 100 reading results, the J-2000 is a great tool for newbies and experienced pros alike.
2: The ProScan
Delmhorst's newest model of pinless moisture meter is perfect for flooring installation work where you want to measure the %MC of wood without having to leave pinholes in it.
With a built-in calibration check, specific gravity corrections over the range of 0.30 to .080 SG, and a hold function for taking readings in dark, cramped, or hard to reach areas, the ProScan is a great tool for professionals who have to work with wood in a variety of industries.
Because of the one-piece sensor and digital display, the ProScan is rugged. This unit is designed to take the rigors of the job without failing like a lesser device would.
3: The TotalCheck 3-in-1
Sometimes, you need a device that can handle any kind of moisture testing job you throw at it. The TotalCheck 3-in-1 meter is built from the ground up to be a versatile moisture meter that can be useful to you on nearly any kind of flooring job.
This meter integrates both pin and pinless moisture testing into a single device for speed and ease of use on the job. Additionally, the meter has a thermo-hygrometer functionality to take RH readings as well.
The TotalCheck makes it possible to measure not only the moisture content of flooring, but to get a reading of the ambient moisture conditions on a jobsite so that you can account for how the environment will affect the %MC of wood materials.
Each of these three Delmhorst meters come backed by Delmhorst's high-quality workmanship, comprehensive warranty, and commitment to making sure you love your moisture testing tools.